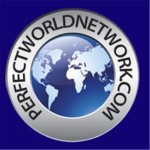 It was a pleasure being Susan Scher's guest on her radio program, In Other Words, on March 4th. Although much of her audience listens to her show as a podcast, the show was broadcast live at 10 am and, if you listen in, you will know it had much of the excitement of a live broadcast.
To listen to the broadcast CLICK HERE. You can also download an mp3 of the show to your computer or iphone. Look for the cloud icon at the top right corner of the WEBSITE 

We discussed my novel Deadball, A Metaphysical Baseball Novel, as well as Baltimore baseball history, and the lost ballparks of  baseball.
I am looking forward to being her guest later this month on Radio One – on Friday March 27th – along with Orioles Historian and Author, Ted Patterson. More details to follow.