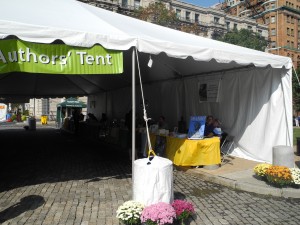 The Baltimore Book Festival is an annual event held the last weekend of September in the Mt. Vernon section of Baltimore. The festival features appearances by local, celebrity, and nationally known authors, book signings, more than 100 exhibitors and booksellers, plus book readings, panel discussions, walking tours, storytellers, live music, and a variety of food, beer, and wine.
I'll be in the Author's Tent on Friday, September 27th from noon until 8 pm, talking baseball, and selling and signing copies of Deadball, A Metaphysical Baseball Novel. I'll also be more than happy to share tidbits about my next novel currently in the works, tentatively entitled The Scribe of St. Mary's.
The Baltimore Book Festival is located at Mt. Vernon Place, centered on 600 North Charles St, Baltimore MD 21201. Click here for a link to the festival website. I hope to see you there.