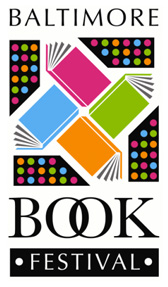 The Baltimore Book Festival is back this weekend and I am excited to be appearing alongside fellow authors in the Authors Tent, selling and signing copies of Deadball, A Metaphysical Baseball Novel.
This year I will be appearing both Saturday and Sunday, September 27-28th in the Authors Tent located at Bicentennial Plaza.
On Saturday at 6 pm I will give a short presentation on my book at the Authors Tent.
This year the Festival will be held at Inner Harbor. The Authors Tent at Bicentennial Plaza is located southwest of the U.S.S. Constellation and south of the Harborplace Light Street Pavilion.
The Festival on Saturday runs from noon to 8 pm and Sunday from noon to 6 pm.
Here is a map of the festival.